Ferry Corsten - Twice In a Blue Moon [MEGA]
[2008]

Ferry Corsten

- Twice In a Blue Moon
Cita:
1. Shelter Me
2. Black Velvet (feat. Julia Messenger)
3. We Belong (feat. Maria Nayler)
4. Gabriella's Sky
5. Made of Love (feat. Betsie Larkin)
6. Radio Crash
7. Twice in a Blue Moon
8. Feel You" (feat. Betsie Larkin)
9. Life (feat. Ben Cullum)
10. Brain Box
11. Shanti
12. Visions of Blue
Verdecito dijo:

"Muy buen disco de este gran DJ, Bitrate variable pero se escucha 10 puntos, al descomprimr el .rar vas a encontrar un archivo con todo el disco en 1 solo track y otro archivo playlist para elejir la cancion que quieras"
MUESTRA (Subele al volumen, Dandy)
Dale click al gran Chubaca para descargar
"Sin pass"
Un Abrazo -
Verdecito
(El del video cercano del tipo Borroso)
Votos: 0 - P! score: 0/10
0


Medallas

0


Seguidores

153


Visitas

1


Favoritos
Great User
Acerca de Verdecito
Es un Hombre
Su rango es de Great User
Enviar Mensaje
Posts Relacionados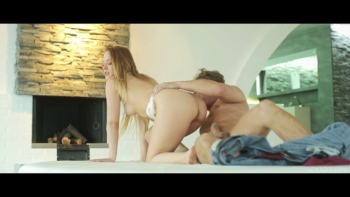 pornografica (Video) Sexart - Blue Angel llegando a casa
pornografica Alektra Blue Naughty Office
linksdescargas Deadmau5 - while 1-2 (2014) BS-FS-UA
downloads Repara Monitores en 8 dias
tvpeliculasyseries Blue is the Warmest Color (2013) 1080p [Subtitulada]
Este post no tiene medallas